Your personal library
You need a personalised overview of all publications within your area of expertise. You wish to gain access to all publications that are of interest to you, and only those publications. Jurisquare offers a solution tailored to you.
The most extensive law library
Jurisquare offers you the widest selection of law publications in Belgium: over 100 journals and more than 1000 books from established Belgian publishing houses.
Quality & productivity
As a professional you strive to achieve the highest degree of efficiency and quality. A personalised library and a powerful search engine will help you find the most relevant information without wasting precious time.
Ease of use
Jurisquare is committed to offering its members the most transparent and user-friendly online experience possible. A well-designed interface is of the utmost importance to us.
Recently published
journal issues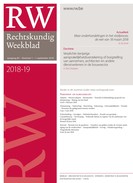 November 1, 2014
Rechtskundig Weekblad (R.W.)

Volume 78 nr 9
More >>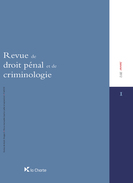 October 31, 2014
Revue de Droit Pénal et de Criminologie (Rev. dr. pén.)

Volume 2014 nr 9
More >>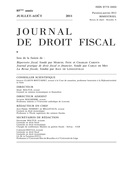 October 28, 2014
Journal de droit fiscal

Volume 2014 nr 7
More >>
Recently published
books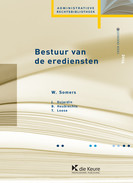 October 30, 2014
Bestuur van de erediensten

W. Somers, J. Dujardin, B. Houbrechts, T. Loose
More >>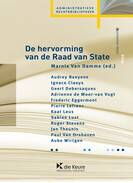 October 30, 2014
De hervorming van de Raad van State

M. Van Damme (ed.), A. Baeyens, I. Claeys, G. Debersaques, A. De Moor-van Vugt, F. Eggermont, P. Lefranc, K. Leus, S. Lust, R. Stevens, J. Theunis, P. Van Orshoven, A. Wirtgen
More >>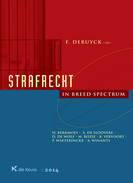 October 30, 2014
Strafrecht in breed spectrum

F. Deruyck, H. Berkmoes, A. De Sloovere, D. De Wolf, M. Rozie, B. Vervoort, P. Waeterinckx, A. Winants
More >>
Testimonials
"GSJ Lawyers has been using Jurisquare for years. Its wealth of available sources and its transparant interface make it in absolute 'must' in our office."
Geert Philipsen - GSJ advocaten
"Congratulations for the constant development of the offer available on Jurisquare. This platform has become a formidable legal and documentation working tool."
Jean-Pol Hiernaux, Bibliothèque centrale du Service public de Wallonie